---
About the owner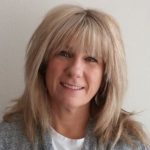 Diana Hernandez has been a web developer since 1994. She was instrumental in launching websites for companies such as Surfer Magazine and KBIG 104 radio.
In 2012, after learning about Orofacial Myofunctional Therapy from a friend, Diana created
MyofunctionalTherapist.com
, in which she owns and operates today.
Over the past few years Diana has worked with 100's of Orofacial Myofunctional Therapist, building their online presence.
She has developed websites and online strategies for dental professions and associations, such as...
The CDHA
(California Dental Hygienist Association),
Creative Dental Connections
,
The AOMT
(Academy of Orofacial Myofunctional Therapy), and more recently
The IAOM
(International Association of Orofacial Myology)
Although Diana's primary focus are those in the field of Orofacial Myofunctional Therapy, she continues to work with dental professionals, and a variety of businesses both large and small.
As a pioneer in the Internet Industry, Diana offers her clients the advantage of working with an established developer they can trust.

With all that said.. "The most important decision I've made is to put my trust in the Lord. I strive to be more like Jesus, to follow his Words "Love each other as I have loved you". Jesus loved us enough to give his life for us." ~ Diana
Myo Web Design
Specializing in Everything WordPress!
Myo Web Design offers everything you need to maximize your website presence. Services include, but not limited to… WordPress development, Mobile and Responsive Web Design, Search Engine Optimization, Local SEO, Social Media Integration, E-Commerce, Maintenance, and Hosting.

Great trouble shooting skills for those who need help with their existing website.

Myo Web Design in located in Grants Pass, Oregon. We work with business owners through out the United States and Canada.
100%
100% Available
---
We're available when you need us! Talk to a live person, not an automated system!
1000
1000's of webpages
---
Enjoyed building everyone of them!
100%
100% Satisfaction
---
We work with you until you are 100% satisfied with your website
20
20+ years experience
---
I remember 20 years ago trying to convince business owners that websites were the way of the future.
---